In stock
THC – Tauren X Chip for Tauren Max/Tauren Mech Mod
Convert your Tauren mechanical mod into a regulated mod with added safety using this innovative Chip.
The ThunderHead Creations Tauren X Chip is the world's 2 in 1 and removable design chipset. It controls the power output based on the current battery state and supports mech mode and smart protection mode. Compatible with Tauren Mod and Tauren Max Mod.
Note: It can't use together with the THC Extension Tube.
Parameters
Chip Type: ThunderHead Creations Proprietary-X-Chip (Removable)
Voltage Range: 3.2V – 4.2V
Resistance Range: 0.1ohm – 2.5ohm
Fit for: ThunderHead Creations Tauren Hybrid 2in1 Mech Mod
Compatible with: ThunderHead Creations Tauren Max Mech Mod and Tauren Mech Mod
ThunderHead Creations Tauren X Chip comes with
1 x ThunderHead Creations Tauren X Chip
Features
• 2in1 Hybrid Design
• Removable
• Smart -X-Chip
• Supports Two Modes
• Instant Fire
• 0.1ohm Support
• Safety Protection
• Low Voltage Drop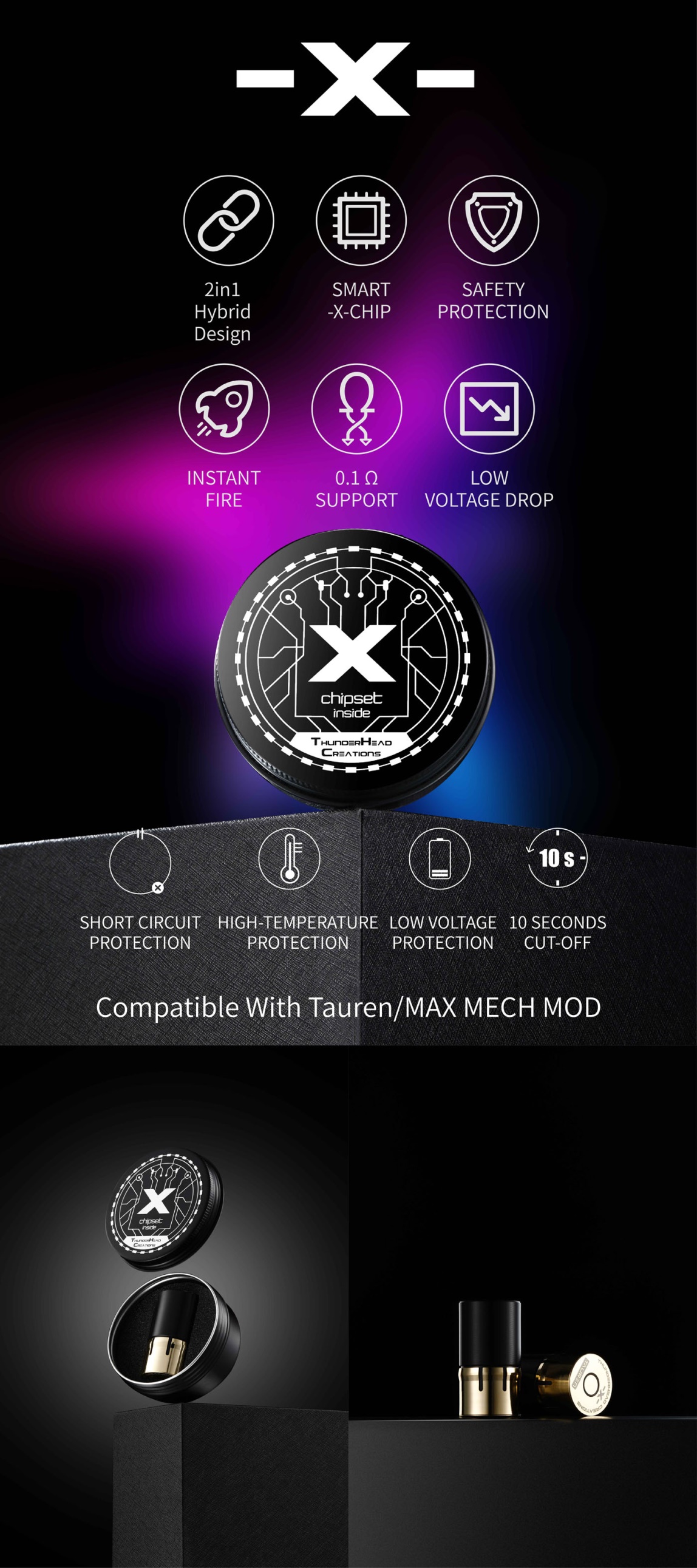 Only logged in customers who have purchased this product may leave a review.