Only 1 left in stock
PIPE CHACOM – SAVANE
An charming bent pipe with a billard shape, a brown mate finish and dark…
An charming bent pipe with a billard shape, a brown mate finish and dark brown acrylic stem.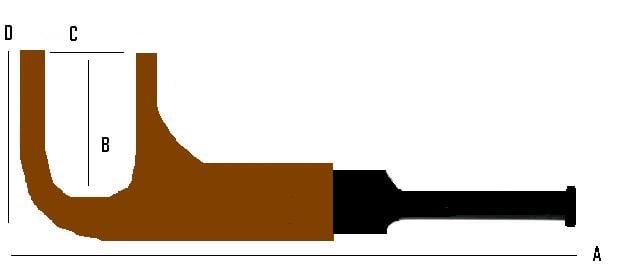 A = 145 mm.
B = 45 mm.
C = 21 mm.
D = 53 mm.
weight 51 gram
Dimensions: 145mm (L) x 45 mm (w) x 53 mm (h).
– Chamber diameter: 21 mm
– Chamber depth: 45 mm
– Weight: 51 g
– Mouthpiece material: Dark Brown acrylic
– Filter: 9 mm filter pipe (with adapter and metal system)
Delivered in a Chacom cardboard gift box with a branded cotton bag.
Model : Savane (DS)
Only logged in customers who have purchased this product may leave a review.