The simple and intuitive electronic cigarette
Kiwi was created with the aim of providing a viable alternative for people who want to quit smoking, matching the health benefits of electronic cigarettes with the ability to replicate a traditional cigarette shot. KIWI does not burn or heat tobacco but vaporizes a liquid with or without nicotine.
The aerosol steamed in the process doesn't smell or leave yellow halos. KIWI Magnetic Powerbank recharges your KIWI up to 3 times in a row, making sure you have enough battery life for the whole day.
Essential
Modern
Functional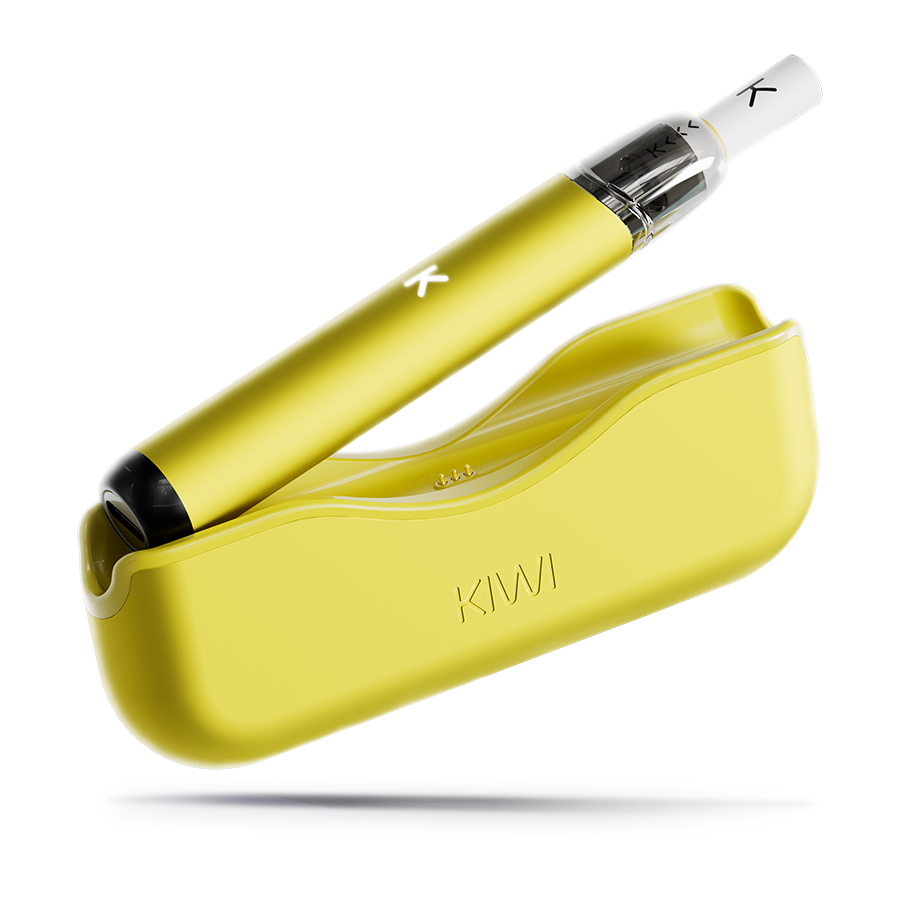 KIWI™ Artic White
An "Arctic" design. Even more sophisticated.
Liquid refill
Extreme precision. Taste your favourite aromas without missing a single drop, with KIWI leaking-proof cartridges.
USB-C charging system
Velocity and power. Recharge your KIWI pen using a USB-C cable.
Transparent Pod
Total control. KIWI Pods let you check the liquid level without pulling it out.
Specification
Included in the package

specifications

Pen capacity

400mAh

Materials

ABS + Polycarbonate

Weight

87.45 gr

Pod Capacity

1.8 ml of liquid for electronic cigarette